Today more than ever, orders need to be fulfilled quickly and efficiently. The economic situation and market conditions make it necessary to satisfy customer requests as soon as possible. It is therefore essential to ensure that all processes (administrative, production and goods management) are optimized and speeded up.
Technology offers an important help in achieving this goal, allowing the automation of many repetitive or non-value-added activities, whose speed of execution is a strategic factor.
Warehouse management is one of these: no company can in fact allow its warehouses to become bottlenecks due to the inability to make the management of activities and the storage of goods fluid and flexible.
When material handling is strategic for growth
Companies like Amazon or FedEX, which manage countless shipments, or like Tesla, for which logistics is a fundamental factor, have made the optimization of material handling one of their strengths. This has helped increase their profitability by up to 30x compared to their market peers.
Today, in fact, an organization must be flexible and open to change, but also precise, because customers have very high expectations and do not tolerate errors. It is therefore not surprising that a recent analysis by the research company Gartner showed that 96% of companies have already automated the warehouse or intend to do so using robotic process automation (RPA) systems.
The use of RPA in warehouse management streamlines processes and allows real-time control of your inventory. The digitization of manual processes in fact offers companies better supervision of operations, increases accuracy and reduces the chances of loss or misplacement of products and materials.
But that's not all: the automation of inventory management also facilitates the documentation and reporting of processes, which is important for compliance purposes.
The benefits of having an automated warehouse
Anyone who has had the opportunity to make purchases at a warehouse like Ikea knows how long it can take to find the products on the shelves. The same happens in a company warehouse.
A set of factors, such as an incorrect arrangement of goods or the difficulty of identifying their location, means that the time spent searching for products takes up about 60% of the total working time.
It is an activity with no added value, which heavily affects productivity and costs. However, thanks to material handling automation, this time can be reduced by up to about 90%, with a consequent streamlining of production and supply chain management processes.
In this sense, the use of scanning technology within a warehouse facilitates digitization, automatic registration and transmission of data in an automated database. In addition, it limits the possibility of errors by the operator.
The automation of material handling also makes it possible to connect the various sectors of the plant more effectively. Thanks to technology, it is possible to connect numerous automated machines (such as those that are part of the production line or logistics, or that are in charge of the handling and storage of goods) and manage their functions more accurately.
When the entire automated system is connected from the ERP to the MES up to the PLCs and field sensors, it becomes easy to send and receive data and manage future actions accordingly. In this way, not only will all departments be able to meet deadlines, but it will also be possible to make the necessary changes if delays are expected from a particular department.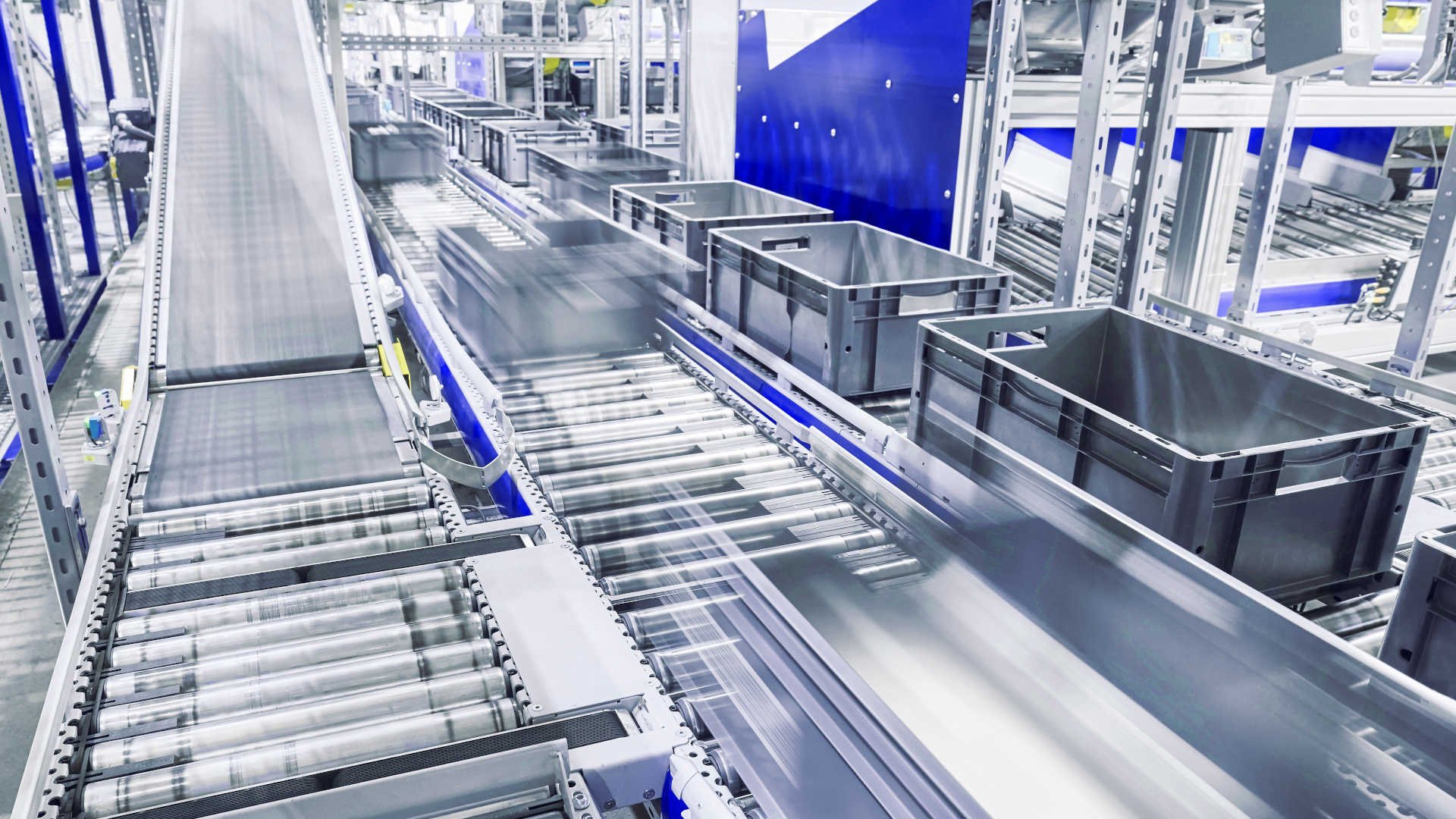 How does automation affect the physical layout of a warehouse?
Whether it is to optimize and redesign manual flows to automate them or to leverage a fully integrated solution, warehouse automation offers several competitive advantages. Among the main ones we find:
Reduction of delivery times: automating means optimizing and speeding up processes, improving their interconnection;
Product safety and condition: the ideal activities to automate are the most repetitive and tedious ones, which lead people to make mistakes more easily. By entrusting them to robots this risk is eliminated, as well as ensuring at the same time a correct handling of the product to avoid damages.
Greater accuracy in order management: automating processes allows you to directly connect the company ERP with production, in order to have a perfect match between orders received and those processed;
Reduction of operating costs: automation reduces waste, optimizes energy consumption, reduces maintenance and labor costs
Reduction of the size of the structure: this is achieved thanks to a more rational use of the available spaces and surfaces. Often, then, a greater vertical development is obtained;
Efficient use of warehouse space: automated storage allows the best use of the available space, both horizontally and vertically;
Increase in productivity: the machines can work 24 hours a day, always maintaining the same quality level.
Stock reduction: real-time inventory control eliminates the need for overstock and improves inventory planning, ultimately reducing fixed assets in balance sheet assets.
Effective and efficient use of space is one of the most significant, but often overlooked, benefits of warehouse automation.
How the warehouse layout changes during the implementation of automation systems depends on the type of system used. Although automated systems require slightly more space in some configurations than manual management, they have the advantage of optimizing both inventory sizing and inventory valuation.
In fact, robots can manage the retrieval and storage of products in congested warehouses better than humans. Automation allows companies to reduce the impact of the warehouse (and associated costs), while increasing efficiency in order fulfillment.
In the most modern and efficient logistics management systems, warehouse control software, AGVs (Automated Guided Vehicles) and ASRS (Automated Storage and Retrieval Systems) work together to optimize restocking, storage and order fulfillment activities at a fraction of the costs, time and supervision problems required by manual labor.
Thanks to the automated storage and retrieval systems, companies can design their warehouse to maximize the use of available space, both in height and in surfaces.
An investment that pays for itself
In industry, all production lines are now automated. The same goes for the supply chain. If the warehouse is not automated, a misalignment in the chain arises that nullifies any other activity aimed at speeding up management and production processes. In addition to the long operating times, there is the fact that maintaining a manual activity involves an increase in costs and a high risk of human errors.
It is true that automating the warehouse implies having to face an investment, but the benefits derived from it allow a rapid return on investment estimated on average in about 18-26 months.
Automation also allows the introduction of predictive maintenance methodology in the warehouse (using sensors and artificial intelligence to establish the timing of future maintenance interventions and avoiding sudden plant shutdowns), minimizing the impact on production, waste and costs to be incurred.
On the contrary, maintaining a "traditional" production means having to face ever increasing expenses, such as labor costs, and higher consumption or maintenance on old machinery that can suddenly fail, causing costly plant shutdowns and consequent associated delays.